The way you use keywords can determine whether you succeed in your content strategy. Keywords normally reflect current trends in the way people search for content. therefore, if you use keywords properly, the chances are that you will attract readers to your site. But getting the right keywords is not a walk in the pack. If you use any SERP tracker tool, you will realize that keywords change always. Therefore, you must do intensive research to unearth the most important keywords at any given time. To do this, you can use special tools. There are free SEO tools available online for marketers and some of them are listed below!
Here is a list of top 10 keyword research tools that you can use.
Google Keyword Planner
It makes sense to start off the list with Google Keyword Planner. Originally, Google made this tool to help advertisers find the right words to use in their campaigns. However, from an SEO point of view, the tool is an effective weapon for finding the right keywords. You can use it to understand the most important keywords that are trending at any given time. also, it provides detailed information about the geographical distribution of keywords. Thus, you can rely on it to determine the right words to use in your content that match what people in any given region are using to search for things online.
SEMrush Keyword Tool
SEMrush is one of the most effective keyword research tools that you can use. SEMrush helps you to do two things: understand trending keywords and master what your competitors are doing. In the current world of highly competitive SEO practice, understanding what works for your competitors is critical. Interestingly, this tool is an invaluable addition to your competitor analysis work because it helps you understand what other websites in your niche are doing.
MOZ Keyword Tool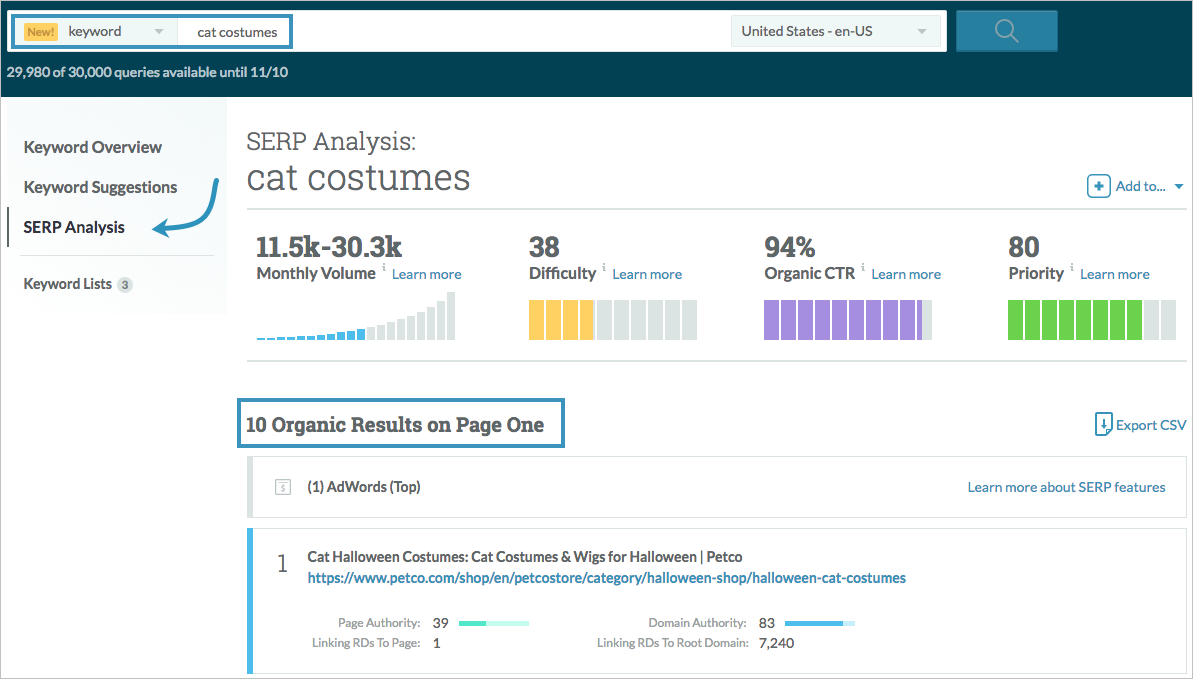 MOZ offers all the basic functionalities that you would like to see in a typical keyword research tool. However, unlike many other tools that are on the market, MOZ does not give you information overload. The dashboard of the site only contains information that you need to understand the right keywords to use. Also, the information occurs in well-designed graphics that you will enjoy using. Therefore, as much as MOZ offers basic information about the right keywords that you can use in your content, it presents the information in the most appealing way.
IMforSMB Keyword Tool
The IMforSMB is another critical tool that you can use to research keywords. Although it does not provide details of the keywords that your competitors are using, it is still quite useful. Primarily, you can use it if you are new to the world of SEO. All you need to do to get the right keywords for your content while using it is to provide the details about your business. The details normally cover the location and type of business that your firm does. Once you key in this information, the tool generates relevant keywords that you can use.
Keywordtool.io
It is possible that you may not have heard of Keywordtool.io, but it is one of the best tools for keyword research that you can use. This tool provides you with a broad range of long tail keywords for your campaign. Nowadays, long tail keywords are useful because they match the natural way in which people think and use language. When you use simple seed keywords, this tool researchers on the current trends on leading search engines. It then generates an enormous number of long tail keywords that you can use to build content that matches what people are using when searching online.
Ahrefs Keywords Explorer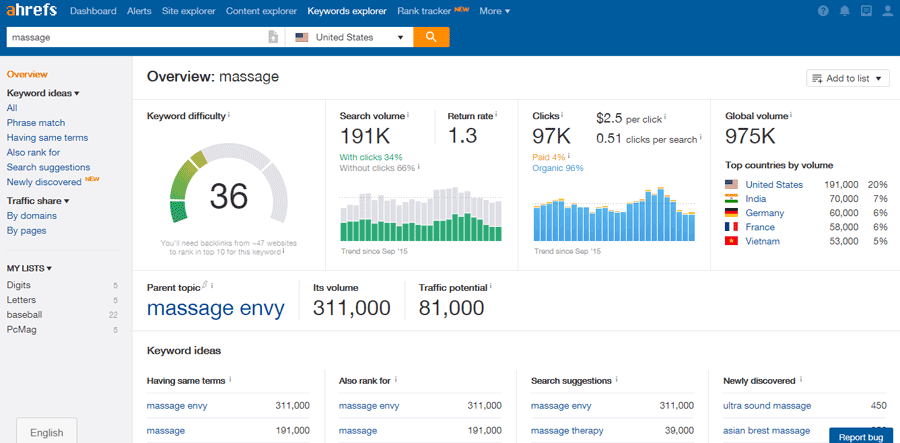 The Ahrefs Keywords Explorer is another valuable tool that you can use to carry our keyword research. This tool generates hundreds of keyword suggestions based on any seed word that you provide. The suggestions are usually generated from various algorithms. For example, if you are interested in getting phrases that contain your seed word, then this tool provides hundreds of them. also, if you would only want to get keywords that are alternatives to your seed word, then you can rely on this tool to give you the results.
†Long Tail Pro
Long Tail Pro is a specialized tool that generates hundreds of long tail keywords for every seed word that you use. The secret of using long tail keywords is that you have to repeat the process of getting them as long as it takes. The moment you reach the right number of long tail keywords that you believe matches your special audience, then you can start using them in your content. this tool has been built to facilitate this process of getting the perfect long tail keywords.
KWFinder
KWFinder automatically monitors how certain words and phrases are used in various regions in the world. Thus, when you would like to get the most proper keywords for a given audience, you can rely on the tool to give you many suggestions. You can also alter the settings to get the keywords in various languages, depending on what you would like to write in.
Keyword Revealer
Keyword Revealer is an easy-to-use research tool. The simplicity of the tool makes it one of the most loved and effective keyword research weapons that you can use. Moreover, the tool is offered free of charge. Therefore, if you are not willing to invest in some of the most expensive keyword research tools, you can use Keyword Revealer.
SpyFu Keyword Research
This tool helps you to monitor how your competitors are doing in terms of keyword research. You can use it to get a glimpse of the best keywords that you can use for any given audience. Moreover, as it is the case with many other tools, SpyFu Keyword Research gives detailed reports on important keywords that you use in your content. Therefore, you can rely on this tool to get insights into the best keywords that you can use for the best results.
In summary, your choice of a keyword research tool depends on whether you would like to purchase the service. Also, you need to test several of the tools to understand how they function and gauge their suitability before you settle on one.