The modern life is extremely stressful. Travelling and multitasking take much of the hours and we barely get to entertain ourselves or relax in the true sense. That is why many people today suffer from serious health problems at a very early age. Here we have listed five stress buster games online that are not just extremely interesting but also act as excellent stress busters.
So, go ahead and try out these interesting stress buster games online without any regrets:
Online Jigsaw Puzzle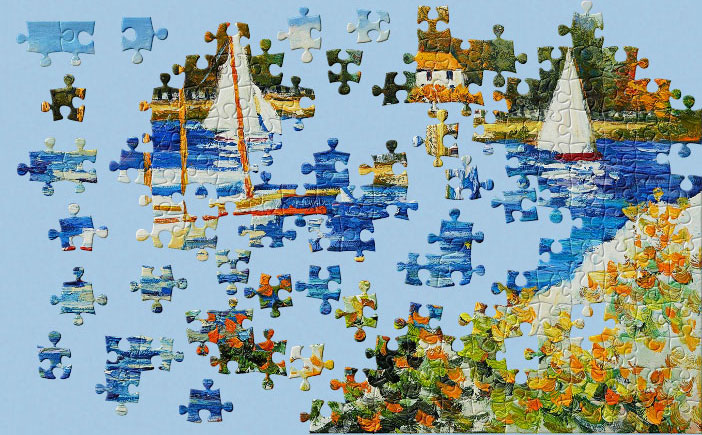 This is a great way to pass your time when you are taking a break from work. You can play this game on the mobile app as well as on desktop. The best part of this game is that you won't be interrupted by any advertisements. It also helps to sharpen your organising skills.
The only drawback of this game is that it may be a time-consuming game. People who are trying to relax in between their work hours may find this not suitable for their regime.
Indian Rummy
Online Rummy card game is not just popular in households but also online & mobile. Many people relish a round or two of rummy during breaks, while travelling etc.
The multiple game play actions, the challenging nature of game and the fun of strategizing make this the best app as a stress buster.
Play rummy on the go with Khelplay Rummy, one of the most loved online rummy portals in India. They give their users a unique rummy experiences with multiple promotions & tournaments. Play with your friends and loved ones. Share your scores on social media & have lots of fun.
Scrabble Word Game
One of the popular word games offline as well, scrabble has now come online too. You have an option to play with the computer or with actual opponents. There is no time restriction in the game so you might as well make a word in each break and feel proud about it. Playing online is not that good of an idea, thanks to the sites like Unscramblex.
While the game does enhance your word power and help you relax in the break hours, it can only be enjoyed by people with a good vocabulary and love for language.
Candy Crush
This is one of the most common stress buster games that people play. Blowing the candies and heading to the next level is definitely interesting. The different coloured candies automatically play the role of a stress buster.
The game however does not require you to have specific planning or strategizing. It is easy to understand and thus does not add to your grey cells. Download here!
Mensa Puzzles

These sure help you think and enhance your mental abilities. For beginners, it is an exciting way to chart your mental progress. Many people love solving Mensa puzzles on the go to make the best use of the time at hand.
However, Mensa puzzles can sometimes be too challenging and what you started off to get rid of stress may end up being the very cause of stress. That is why many gamers give up on this alternative after a point of time.