The world of fashion has a lot to offer to women and is not just restricted to churning designs to be flaunted at workplaces or at events. The art of designing night dresses for women has become a rage amongst the designers. Made with great care choosing the most comfortable and soft fabrics, the latest ladies nighty collection from Zivame is bound to leave you spellbound. Cosy and stylish nightwear not just brings out the inner goddess in you but at the same time ensures that you are comfortable in your own skin.
Ultimate Collection of Fashionable Nightwear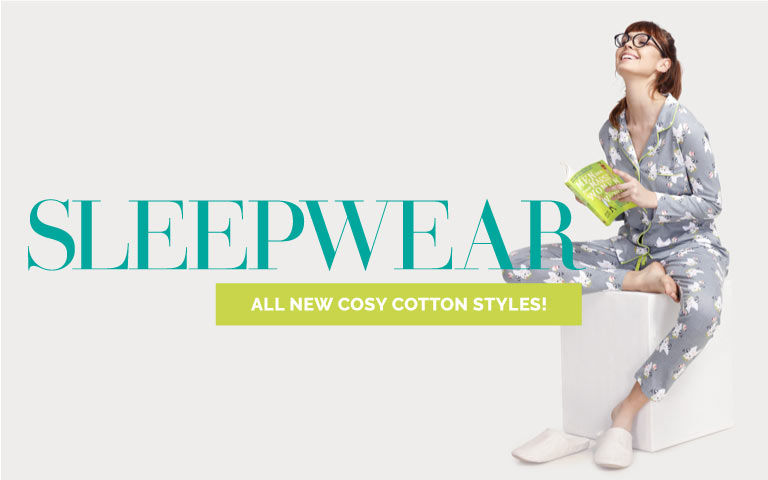 There are numerous kinds of night dresses that you can choose to add to your wardrobe instead of wearing the same dress over and over again. These are the epitome of cosiness and comfort designed to make falling asleep easy. The luxurious collection of nightdresses crafted from finest-quality fabrics in trendy styles found at Zivame is unrivalled. Whether you have a refined taste or are looking for something cutesy, you would find them all at the Zivame nightwear collection. You can visit retail stores or check out their online collection to have the order delivered at your doorstep.
Disney collection Nightwear

No matter how gloomy your day has been, you can end the day with a fun note by opting for nighties from the Disney collection. Rekindle your childhood memories and your love for the characters with these cutesy nightgowns. Turn your nights magical with these comfortable sleep dresses made from knit cotton with varied colour themes. Your skin can actually breathe and is free from rashes and irritation when you opt for cotton fabric nighties.
Retro Designs Nightwear
These designs have become a popular choice amongst women these days and for good reason. The trending patterns and the use of comfortable fabric have rendered retro designs a top choice for those who love the bygone era. Modern brands have been channelling to add a dash of glamour inspired from vintage designs while designing nightwear. These are a symbol of elegance and at the same time very comfortable to sleep in. Consumers are opting for retro designs these days as they have started believing that high street fashion is quite generic and mainstream fashion is quite unique. Retro-inspired designs bear a quality that transcends with time. The design carries a value and never quite goes out of style with time. The trend keeps reappearing and it only makes sense to integrate it into your modern wardrobe.
Floral Prints Nightwear

These designs actually add a dash of spring to your bedroom. An exclusive range of floral print nighties from Zivame can truly spruce up your night times. Say no to boring sleepwear and say yes to skin-friendly and extremely comfortable printed floral print cotton nightwear! The relaxed fit of these alluring pieces provides a refreshing twist to your nightwear collection.
If you want to experience comfort like never before, then do not forget to look into the fabric used in designing while making a purchase. The ladies nighty collection at Zivame is usually designed from viscose, polyester spandex, knit cotton and cotton. These are the fabrics to look for while hunting for an exclusive nightwear collection.