Often known as the world's diabetes capital, India has witnessed a massive rise in the number of diabetes cases in the last few years.
Today India has over two million people with type-2 diabetes in comparison to any other country.
The sad part is that even youngsters are suffering from this disease. Let's have a quick look at an alarming number.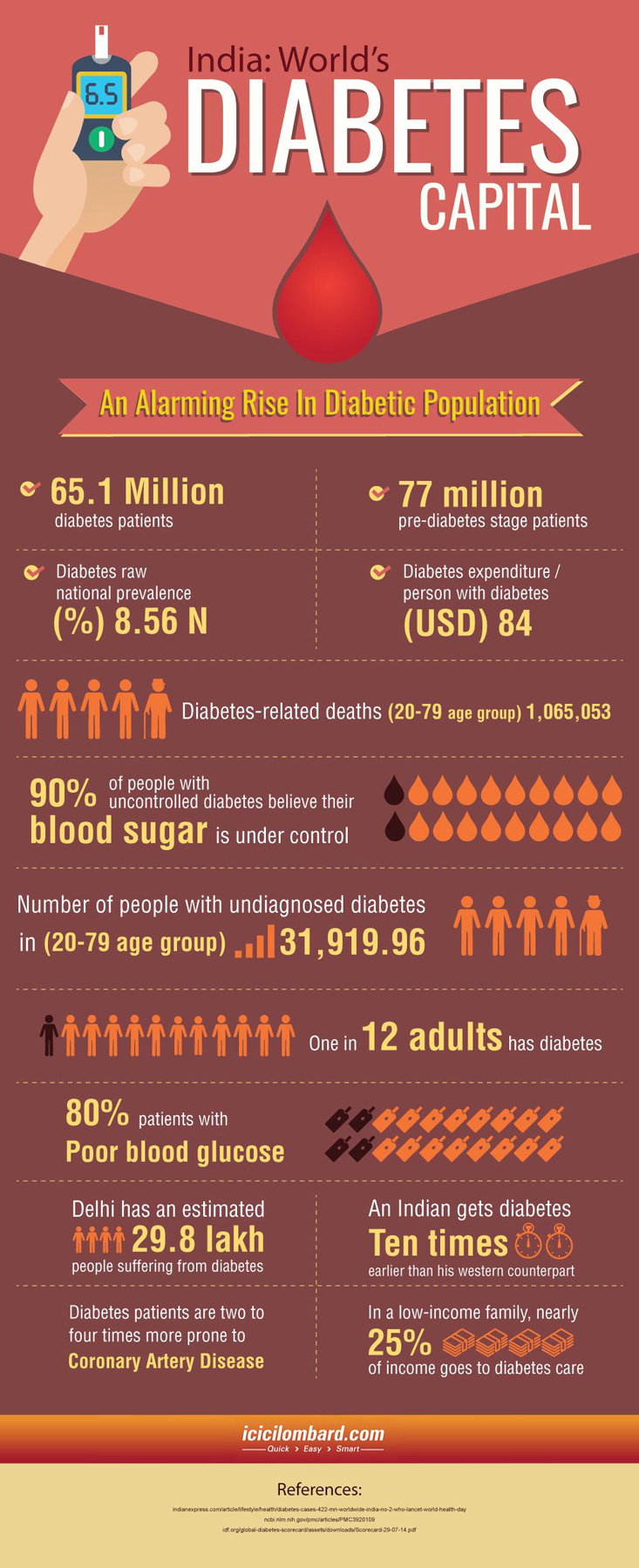 Infographic created by https://www.icicilombard.com